FISHING THE ROGUE RIVER
ROGUE RIVER FISHING GUIDE.
The Upper Rogue River is a special place for me. Since I moved to Southern Oregon in 1993, I've been fishing for salmon and steelhead on the Upper Rogue. The headwaters of the Rogue start at a little place called Boundary Springs located below Crater Lake. The Rogue River is famous for its spring and fall chinook, Coho salmon and winter and summer steelhead runs. The Rogue River is one of only a handful of rivers on the west coast that have year-round salmon and steelhead fishing. The Rogue's fishery is maintained by the Cole Rivers fish hatchery built in 1973. The hatchery was built to mitigate the loss of spawning grounds when the Lost Creek, Applegate and Elk Creek dams were constructed.
The Rogue River offers many different places to fish. From Shady Cove (Upper Rogue) to Grants Pass (Middle Rogue) are my preferred areas to fish. The Rogue River has a world-renowned spring chinook fishery with a mix of hatchery and wild fish, as well as an abundance of winter and summer steelhead with a mix of hatchery and wild fish as well.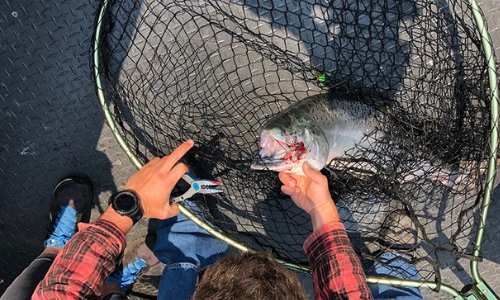 Winter and summer steelhead and fall and spring chinook will be fished for out of my 2017 17' Willie Drift Boat. Fishing in the Bay will be fished out of my 2018 24' Willie Raptor.
SCHEDULE YOUR TRIP ON THE ROGUE TODAY!
What's Provided
Boats: Drift boat 2017 17′ X 60″ Willie Drift Boat with a heater, pizza oven, seats with arm rests, with the ability to fish 3 people and a 2018 24′ X 84″ Willie Raptor Jet Sled, plenty of room and has the ability to fish 4-6 people
Fishing Rods: Steelhead and Salmon we fish G-Loomis IMX rods with either shimano Ci4, Daiwa lexa line counters or abu garcia 5501 level line
Beckman fishing nets
Top quality instruction and methods depending on the type of fishery
Coast guard master 25 ton certification
CPR certification
Large group fishing capabilities
fly fishing options
What to Bring
Fishing license
food and drink (ability to cook in the drift boat)
Warm clothes and rain gear depending on weather (be sure to check weather forecast)
Alcohol is permitted with responsible consumption
What it Costs
Half Day:
7:00AM-11:00AM or 12:00PM-4:00PM
$175 per Person
with $75 Deposit
Full Day:
7AM-3:30pm
$225 Per person
With $125 deposit